In the late 1950s, postal codes were introduced nationwide in the UK in order to allow the new electro-mechanical sorting machines to operate more effectively. But that's not the only thing that postcodes are good for. Let's take a look at some of the different uses we might get out of a postal code – besides directing our mail to the proper destination.
Satellite Navigation system
The advent of postal codes means that it's now possible, using satellite navigate systems, to easily find your way to almost any part of the country – without having to memorise an arcane list of directions. Simply type in the code and you're ready to go! Despite their occasional errors and shortcomings, satellite navigation systems have revolutionised shipping and transport.
Assessing risk
Postcodes provide insurance and pension companies with a means of assessing risk. By keeping track of the number of claims and deaths that come from a specific area, providers of such services are able to determine just how likely a person living in that area is to suffer a motor accident or a home invasion, and so offer them a quote that'll reflect the risk. While it might seem like a grim thing to think about, this is certainly something worth considering – particularly if you're moving into a new area.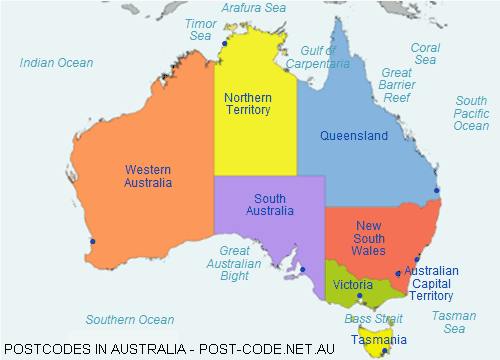 Catchment areas
Certain publicly-funded places, like doctor's surgeries and schools, will offer their services first to people who live within their immediate vicinity. Your postcode, therefore, could mean the difference between your child getting a place at the nearby school and them having to make do with another. Without the help of a postcode, administering such placements would be horrendously difficult – but with their help, it's a piece of cake.
Jobs near me
If you're a jobseeker in search of gainful employment, then you'll want to narrow your search by a number of different criteria. Your suitability for the job might be one, and the wages on offer might be another. But by far the most important would be distance you have to travel every day to do the job. If there's a position in London, you probably won't be interested if you live in Edinburgh.
Postcodes afford us a means of precisely searching for a position. Instead of searching for every job within a specific county or district, we can search within a radius from our homes. In the future, this functionality might be extended to work with maps, so we're searching for jobs within a certain travel time.
Items near me
The internet has led to something of a boom in the second-hand goods market, specifically with giants of the industry like eBay, but also with 'bootsale' apps like Shpock. Without postcodes, it's fair to say, such websites would struggle, since some items are simply too big and cumbersome to be shipped – and so being able to turn up and collect is essential. Postcodes help here in two respects – they allow buyers a means of locating the product once they've agreed to the purchase, and they allow them to search more accurately beforehand. Without the help of the postcode, these processes would require and enormous amount of extra labour.
Nearest branch
If you're looking to pay a visit to a bank or building society, or you need to determine the closest branch of a given shop, then your postcode will be all a computer program needs to determine the quickest route to a given address. If it's used alone, then such software will calculate the distance directly; if it's paired with a suitable mapping system, it'll be able to calculate precisely how long it'll take you to get there, either by foot, road or train.
Such things have found new use with the advent of Amazon lockers – these pickup locations are spaced throughout the UK, and are designed to serve the same collect-in-store service offered by many of the company's rivals. Simply enter your postcode, and you'll be able to arrange to collect your item from the nearest location.
Postcode lookup
The humble postcode also offers online retailers a means of eliminating (or at least, reducing) postal errors. By allowing customers to select their address from a drop-down list of possibilities, you'll eliminate the possibility that they'll mistype the crucial part of their postcode and have their package sent to the other side of the country. Of course, address lookup services are of particular use to smaller online retailers, for whom the cost of postage represents a significant part of overall expenditure. If you're looking to reduce your overall costs, then an address finder is an excellent way to do it.