With the establishment of countless international courier companies, the days are gone when sending parcel to another country was considered as a dilemma for sender. Nowadays, sending parcel becomes a task of fun and entertainment. Just pack your parcel, call Courier Company and sit back, your parcel would safely delivered to your preferred destination. From parcel delivery to USA to Paris, courier companies can deliver parcel at any corner of the world.
Why to select courier companies over regular mail…?
Selecting a courier company over regular mail service would provide you several benefits. Few of them are elaborated below.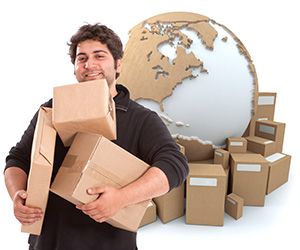 Time Saving- it is one of the biggest advantages of preferring courier services over regular mail services. If you are sending your parcel via a courier company, you know that your parcel would deliver at final destination within 1 or 2 days. But on the other hand, if you are using regular mail service to courier your parcel then you needs to go to nearby post office, stand in a queue and so on. All this will churn your precious time. The courier service provider will pick your parcel from your home or work place, you don't need to go anywhere.
Speed of delivery
It is other important reason due to which people prefer courier companies over regular mail services. By sending parcel via a courier company, you get assurance that your parcel would quickly reach to your preferred address. But regular mail services send parcels only on working days which mean if you drop your parcel on Friday or Saturday then it takes 3 to 5 days to reach at the destination. Courier companies deliver parcels even on Sundays and other holidays. Not only this, you can also specify the date and time of the parcel delivery. Next day delivery service is the main reason due to which people prefer courier companies over regular mail services.
Parcel tracking- Though, parcel tracking option is also available in regular mail service, but not as effective as compare to the tracking system offered by courier companies. When you send your parcel via a Courier point, you get a tracking code. With the help of this tracking code, you can track the movement of your parcel.
Once and for all, instant & safe delivery, parcel tracking and transit insurance, there are many other reasons for selecting a courier company over a regular mail service.